WALL PIXELS: THE ALTERNATIVE TO TRADITIONAL WALL COVERING
Our Wall Pixels are not new in our product line. In fact, you may have seen them and just kind of passed them by, not really understanding the full scope of what they can do.
At their most basic level, they are upholstered wall panels. But in the grand scheme of things, they are so very much more than that. Why just paint a wall, when you can add interest with texture, color and pattern?
Each Wall Pixel is a simple, fabric upholstered board that you attach to your wall or surface using our simple Peel & Stick method. Since they are applied as individual boards, you can arrange them in any configuration to fit your space or application. Create patterns with color and texture by alternating fabrics. The possibilities are endless.
And Designers! You've spent countless hours searching for the perfect color & fabric scheme for your client. Since we make these pieces in our Chicagoland factory, we can make the Wall Pixels with the fabric selections that you found!
But to really get the full concept of our Wall Pixels, check out this video to see them in action:
Here are a few examples of some of the applications you can create using Wall Pixels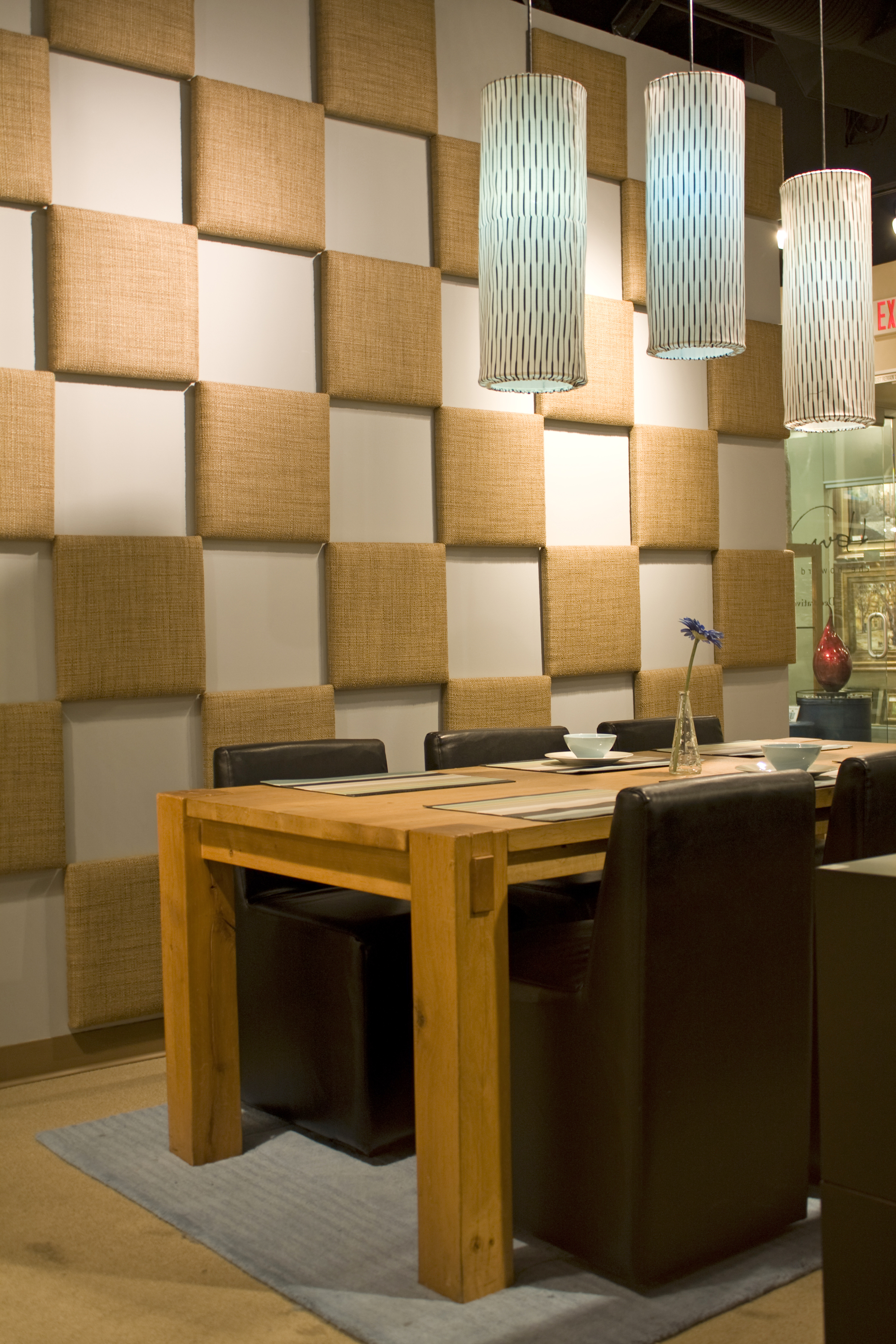 Now that you have a better idea of how they work, it's time to give them a try in your next project: