HOWARD ELLIOTT ON WALL DECOR
Recently our President, Brian Berk, was interviewed by Home Accents Today to get our take on the Wall Decor Industry and how it pertains to Howard Elliott. Check out the interview here:
Decorative mirrors with unique finishes have helped establish Howard Elliott as a "go-to" resource for trendsetting options in dressing bare walls. Now the company is hoping for the same strong results with its first collection of wall art. Distinctive and eye-catching, the wall art showcases the company's firm commitment to "be unique, without being over the top," according to President Brian Berk. Here, he elaborates on Howard Elliott's multidimensional 2017 wall décor presentation.
Please describe the highlights of your 2017 introductions in Wall Decor. What elements are used? What color palettes are highlighted?
"We have introduced over 75 new pieces of Wall Décor in 2017 and it is only May! We have focused heavily on the natural materials and have featured more subdued tones of grey, taupe, and light brown wood. Additionally, we added a few select oversized decorative mirrors that certainly provide a statement in a 48"x84"x3½" glossy black and white lacquer finishes. Howard Elliott maintains a selection of over 800 different decorative mirrors in various shapes, sizes and finishes."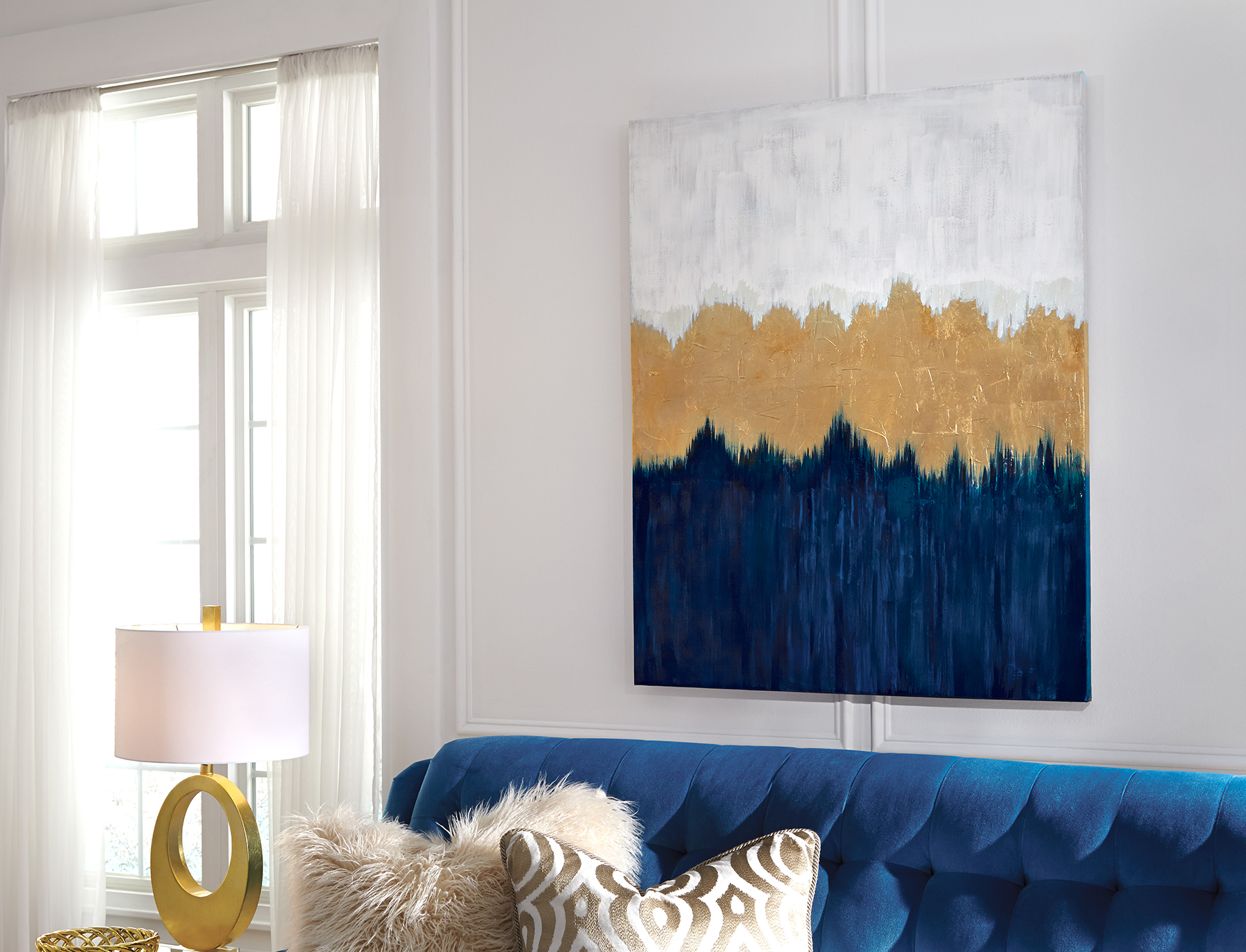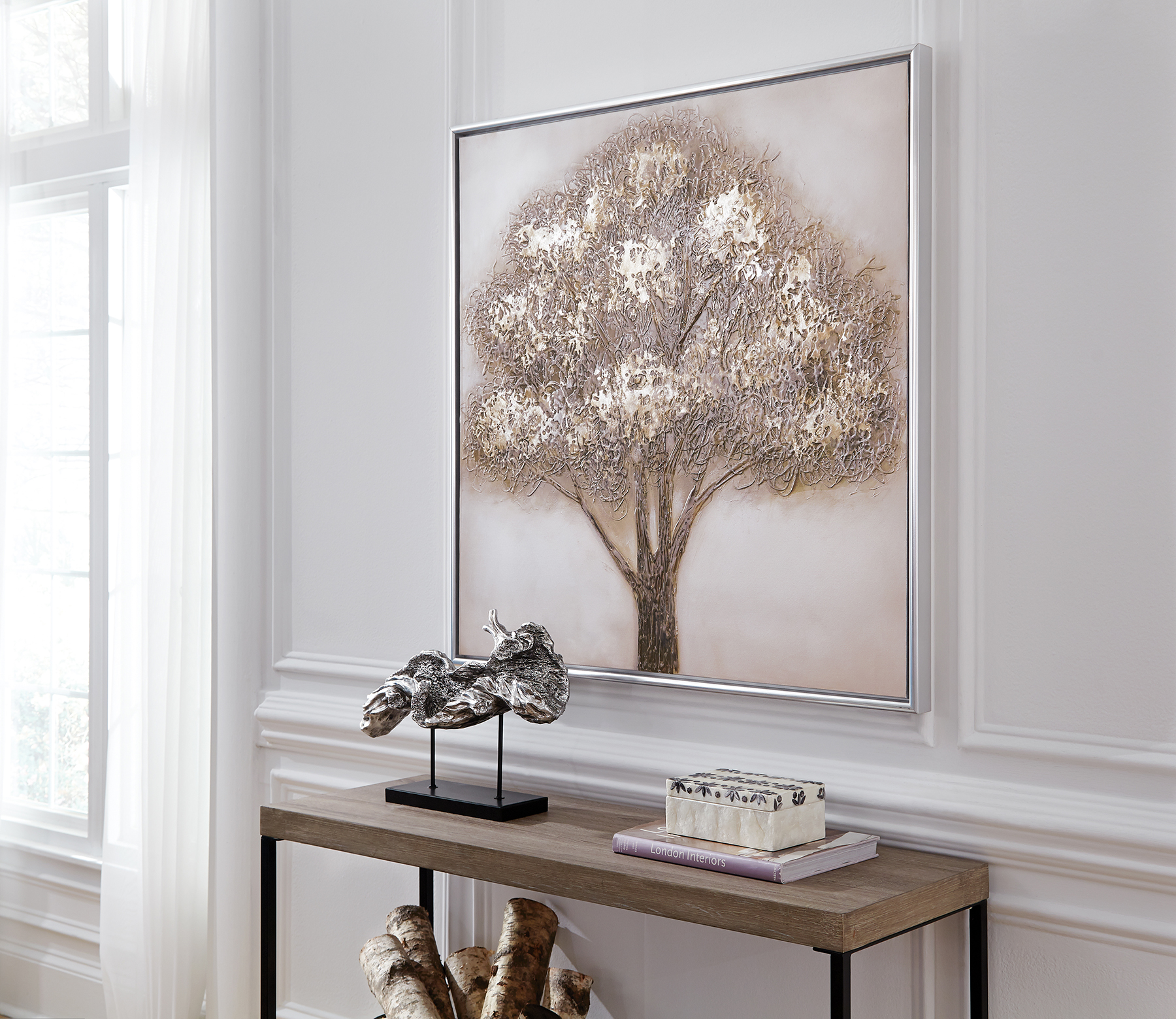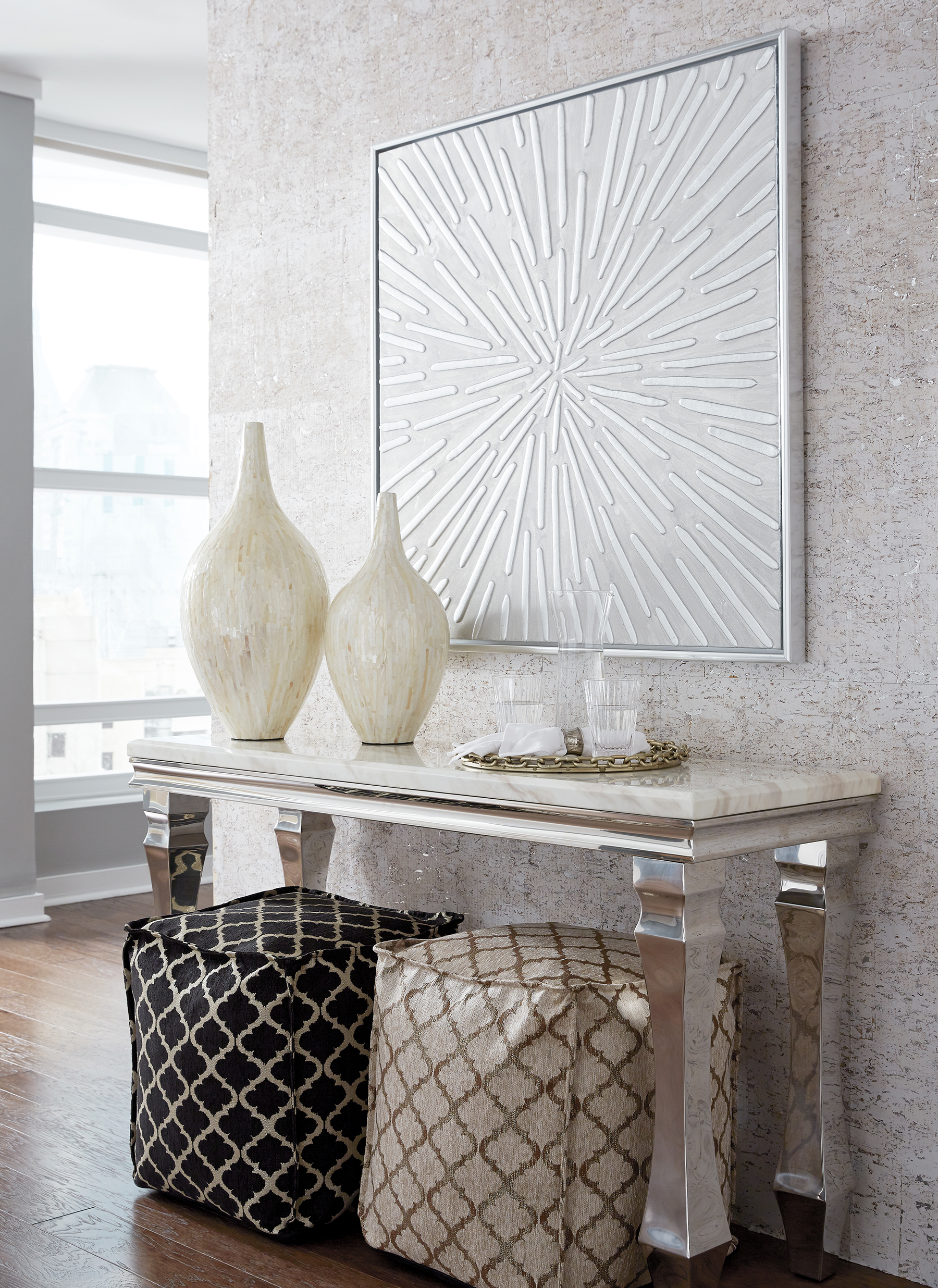 What have been some of your early standouts in Wall Décor & Mirrors?
"Our Carver Mirror with natural wood tones and Sunburst features has been well received thus far as well the Nanette Mirror which provides a cross between a Coastal Beach finish that can also double as French Country. As stated above the Titan glossy white oversized shadow box mirror was a show favorite. April High Point was Howard Elliott's first introduction of a Wall Art line. Although the introduction was modest, the abstract canvases in simple wood frames were very well priced and received. In particular, our Dandelion Wall art, which featured a bright lacquered silver leaf canvas with a silver leaf wood frame, was the leader amongst the new collection. The three-dimensional aspect of the canvas is unique and complemented several accessory collections in the showroom."
Based on High Point, what are your predictions for the performance of the Wall Décor category this year?
"We believe that we will see a strong finish to 2017 and that we will have double digit growth in the category as a whole. The e-commerce channel continues to be a huge resource for decorative vanity mirrors and the design trade has embraced many of our selections and custom capabilities to drive our more fashion selections. A great number of apartments and multi-family housing continues to be built, so we see vast opportunities in the coming months."
Why do consumers continue to embrace Wall Décor?
"Wall Décor is a considered purchase but one that truly can complete a room. A decorative mirror has become functional art. In fact, often the decorative mirror can enlarge or add depth to a furnished room. Decorative mirrors are not just for bathrooms and dressing rooms any longer. It is not uncommon to see an eight foot mirror in a living room or dining room in today's homes."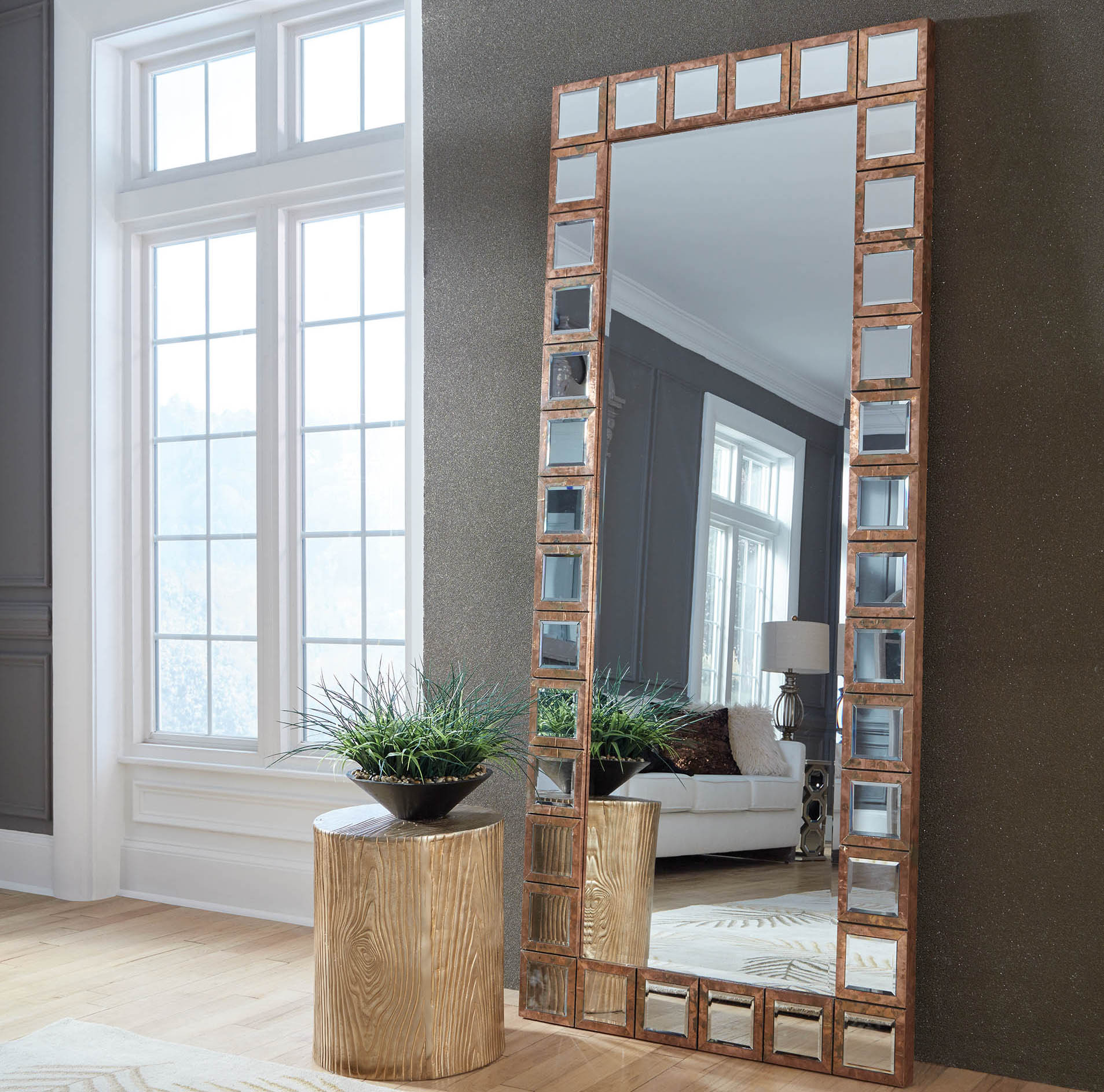 How does your company distinguish itself from the competition?
"Howard Elliott works tirelessly to remain unique without being "over the top." We strive to offer elegant design at affordable prices. The depth of our collection certainly has been a key to our success."
Any additional comments you would like to make either on changes for the company this year or pertinent developments that buyers should know?
"We look forward to a second roll out of our painted canvas Wall Art collection in High Point this October. We feel strongly about our Wall Art program as well as the subject matter and price points. While this remains a limited collection, we feel that it will help the sales of our other categories in the showroom as it will continue to help broaden our reach to our home accessory dealers as well as our design customers."
You can see our new Wall Art Collection at the upcoming Summer Markets:
Las Vegas Summer Market
July 30- August 3, WMC A-332
Atlanta Summer Market
July 11 - 18, Building 1, 11-E-3A / D7
Can't wait? You can view online! Log in to order.